ontinuing
are
C
C
Providing quality home care serving the greater Shenandoah Valley since 1988!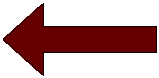 Does the person need help at least once a week to complete these daily activities?
The Medicaid Personal Care program recognizes the above seven (7) items as areas of dependenices. If you, or your loved one, require help in at least five (5) of these dependencies, they should qualify for the program.** If the individual suffers from confusion, they will only need to require help in two (2) of these dependencies in order to qualify.**

Individuals meeting this criteria can be referred to an RN at Continuing Care by calling 1-800-746-9560 for more detailed information.


**Please note, meeting the dependency requirement does not guarantee the individual is eligible for the Medicaid Personal Care program. In addition to a physical need, there must also be a financial need.